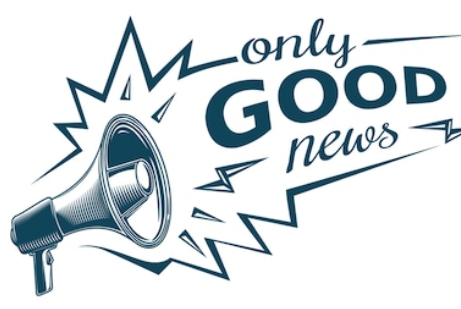 Pike Creek Dental is more than a "Dental Office", we truly want to enrich the community we are a part of and make our surroundings better! Here you will find news regarding our team, clients and more!
What is happening around Pike Creek Dental?
On November 3rd,  the staff at Pike Creek Dental celebrated our very own, Dr. Ryan Robinson's birthday! The staff decorated his desk and had cake pops to celebrate. We also had a luncheon for Dr. Robinson on the 24th. 
     We also celebrated our front desk coordinators, Laura and Lesa's birthdays! 
On November 25th, the staff started their team building exercise of decorating the operatories for Christmas! Each staff member is paired with another individual who they typically do not get a chance to work with. They will each have a different holiday theme. We are asking our patients to check in on Facebook and vote for their favorite decorated operatory beginning December 7th.  Below is a sneak peek of the office transformation!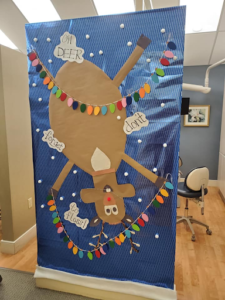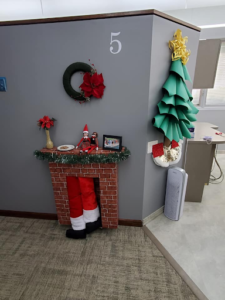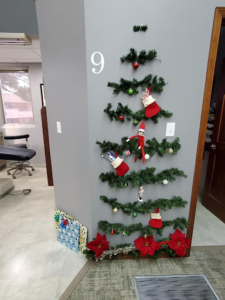 We have the best staff and we want to recognize their hard work and dedication to Pike Creek Dental. 
In November, we celebrated five work anniversaries. 
Dr. Pike, one of our dentists, celebrated 2 years

Martha, one of our hygientists, celebrated 2 years.

Laura, our patient care coordinator, celebrated 2 years. 

Deb, our hygiene coordinator, celebrated 2 years.

Giovanna, our marketing director, celebrated 1 year.
For the month of  November we had a "Gratitude Pumpkin"  on the front desk in both offices. Not only did staff members write what they were thankful for, so did our wonderful patients! They are a wonderful reminder to see how grateful we all are during these uncertain times.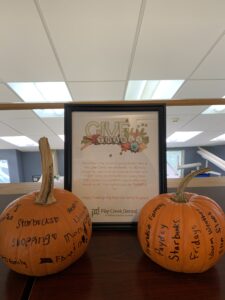 Our neighbors, Alpine and Rafetto dropped by to deliver a beautiful referral gift bag. Inside was a fantastic loaf of breakfast bread from the Bavarian Bakery in Dover and a jar of Milburn Orchards famous Apple Butter. Thank you Alpine and Rafetto for the yummy treats and for supporting small businesses during this time!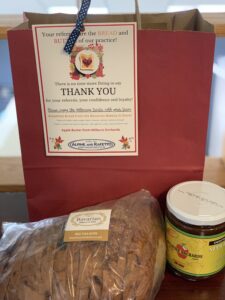 Pike Creek Dental wanted to give back this holiday season and we decided to donate to the Stockings for Soldiers Delaware Chapter. On Tuesday, November 17th we brought three bags of toothpaste and toothbrushes to their Brandywine location. All of our donations will be packaged up and sent overseas to our soldiers just in time for the holidays.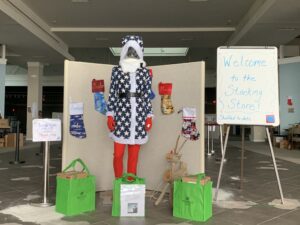 For the month of December, we will be offering a discount on all whitening products and electric toothbrushes for the month of December. 
Give the gift of a Healthy Mouth
We are offering these amazing products at discounted price for the month of December ONLY!
Get yours TODAY!
Sonicare Easy Clean- $ 45.00
Sonicare Flex Bundle – $ 120.00
Sonicare Kids – $ 30.00
Whitening Pens – $ 15.00
Take Home Whitening – $ 250.00
Zoom Whitening – $ 375.00
Donations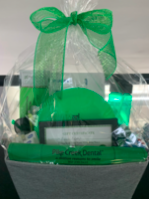 Pike Creek Dental continually strives to give back to our community. This past holiday season, employees made gift boxes full of dental items and age appropriate toys for Samaritan's Purse, an organization that sends boxes of toys to children in need overseas.  We also made numerous whitening baskets for local charities and local school events. Dental hygiene bags to local homeless shelters, Independence School, Skyline Elementary, St. Anthony of Padua Grade School, MS Society, Kay's Kamp are just a few of the many charities we have donated to in the last few months.  We would love to continue to give back to the community. If you would like for us to donate to your organization, please click on the link below and fill out the form. We are looking forward to contributing to your cause.  
See Last Month and Previous News Letters, Click Below: