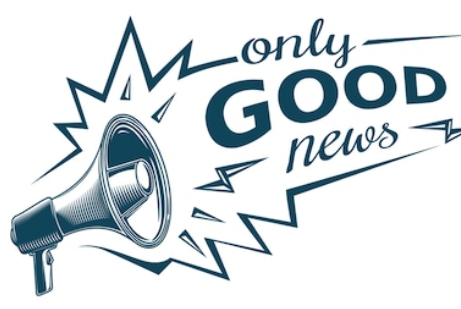 Pike Creek Dental is more than a "Dental Office", we truly want to enrich he community we are a part of and make our surroundings better! Here you will find news regarding our team, clients and more!
Our Pike Creek Dental Family is Growing! Please welcome: 
Austin, Sarah, and Jaci.
Austin (Assistant) – I was born and raised in a small town called Plant City loca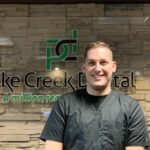 ted in Florida, which is the winter strawberry capital. While living in Florida, I worked as a cast member in Disney World. My husband and I recently moved to Delaware to be closer to family. When I am not working I enjoy spending time with my husband and two dogs, Winter and Nala. I love anything that has to do with the great outdoors, often taking adventures around the world. 
Sarah (Hygienist) – I was born in the Lehigh Valley but my husband and I just bought a house in Middletown last year. We have 2 dogs and a cat who are our babies. We love to travel when we can and spend a lot of time outdoors exploring new places with our dogs. I have been a hygienist for 5 years now and my favorite part of my job is getting to know my patients. I enjoy building a trusting relationship and educating them so that they know how to achieve a healthy smile. To me, there is nothing better than helping someone who has a fear of the dentist. I love seeing them change each time they come in, growing more confident and watching that fear slowly disappear just by listening and reassuring them that we are in this together.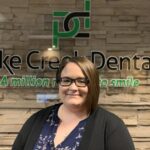 Jaci (Insurance Coordinator) – My name is Jaclyn, but I prefer to go by Jaci. I live in a little town on the Pennsylvania side of the Delaware border with my husband, our cat, and our dog. I am currently back in school at night, working towards my Bachelors for English Language and Literature. When I have free time, I can be found reading books (thrillers are my favorite), painting, or playing video games.  I am very excited to start my journey with Pike Creek Dental.
What is happening at Pike Creek Dental???
We have the best staff and we want to recognize their hard work and dedication to Pike Creek Dental. 
In August, we celebrated two work anniversaries. 
Susan, our clinical operations manager, celebrated 28 years.

Lori, our insurance coordinator, celebrated 3 years.   
Top workplaces Award –                                                                       
 On Sunday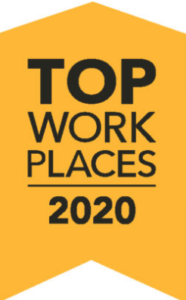 August 23rd, 2020, Pike Creek Dental had the honor of being named Top Workplace for 2020! We are extremely proud of this award and want to thank our staff for their hard work and dedication. We would also like to thank our patients, because of you, we love what we do! The doctors wanted to show their appreciation for our staff by throwing a small gathering to honor their hard work and dedication to Pike Creek Dental.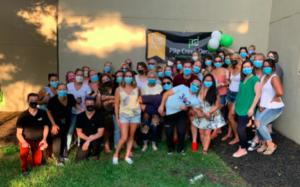 Covid UpdatesCovid-19 Update from Dr. Kyle Green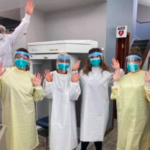 Please be assured that patients who need to be seen will be treated in a safe and overly precautious environment. We are incorporating the following:
 To limit communal exposure, only 1 adult to accompany the patient to appointments. 
 All persons arriving for an appointment need to text the front desk and check in. Once entering the office the patient will be checked-in by the front desk, screened and temperature taken by a team member. 
Please call to reschedule your appointment with any sign of illness including fever, cough, or runny nose from any condition including allergies. Also, all those that have traveled over the previous two weeks, need to reschedule.
 All persons entering our office will be asked to thoroughly wash their hands upon arrival and when leaving. Patients will also be asked to rinse their mouth with an antimicrobial mouthwash before being seen clinically. Please plan on brushing your teeth at home prior to your appointment.
All clinical staff will be wearing the appropriate masks and face shields for procedures.
Our office has added extra oral suction to all operatory rooms and air purifiers for the entire office.
 Patient comfort items have been temporarily suspended including refreshment area, iPads, magazines, and toys. 
Our front desk team will be reaching out to all those who need to be rescheduled and will continue to be available to answer phone calls during this time. If you have any questions or concerns, do not hesitate to reach out as we are always here to help. We will send out more updates as they become available.
September Back to School Contest –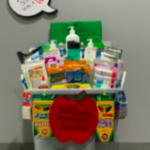 All of us know this September is going to be a much different experience. We would like to give a special teacher in the surrounding area a welcome back to school gift basket. In hopes it will make this transition a little easier this fall. We are asking all patients to nominate their FAVORITE TEACHER either in the office, on Our Facebook Page: https://www.facebook.com/Pikecreekdental, Our Instagram  @pikecreekdental, or by scanning the QR code :


Dr. Robinson's Podcast –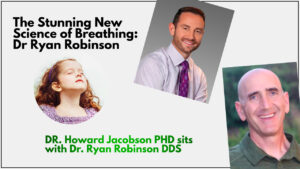 Dr. Robinson recently had the honor of being a part of Howard Jacobson's Plant Yourself Podcast. Dr. Robinson is on a mission to educate the world on the severity of proper breathing.Want to hear everything Dr. Robinson discussed during the podcast? Click the link below.
https://plantyourself.com/breathing-ryan-robinson-pyp-422/

Ask yourself- Do you snore? Do you grind your teeth? Do you breathe through your mouth? If so, please contact painandsleepcenter.com
Donations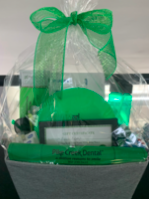 Pike Creek Dental continually strives to give back to our community. This past holiday season, employees made gift boxes full of dental items and age appropriate toys for Samaritan's Purse, an organization that sends boxes of toys to children in need overseas.  We also made numerous whitening baskets for local charities and local school events. Dental hygiene bags to local homeless shelters, Independence School, Skyline Elementary, St. Anthony of Padua Grade School, MS Society, Kay's Kamp are just a few of the many charities we have donated to in the last few months.  We would love to continue to give back to the community. If you would like for us to donate to your organization, please click on the link below and fill out the form. We are looking forward to contributing to your cause.