Your First Time Visit and How We Make it Easy
You'll notice the difference in our practice beginning with the first time you call and speak with one of our friendly and efficient Patient Care Coordinators. Before your visit, please complete our New Patient Forms.
Our goal is to make sure your experience with us is easy, comfortable and positive. Whatever your questions or concerns may be, we are here to help!
First Time Visit Expectations
Before You Arrive
Once your appointment is scheduled, we will send you several forms to review and complete in advance of your first appointment (or you can download them here) so we can save you time and make your first visit go smoothly.
We will take care of contacting your former dentist and getting all the dental care information we need from their office. That way we will be ready on your first visit to proceed with the care you need without unnecessary duplications.
We will also contact your insurance company to receive an estimate of what your financial responsibility will be and to ensure that there won't be any surprises from your insurance.
During Your First Visit
When you arrive at our dental office, you will be greeted by your scheduler and our financial administrator who will acquaint you with our office procedures and who will be on your dental care team. You will then be escorted into the treatment area by your dental assistant.
The dentist will perform a complete oral examination and discuss any treatment you may need. Teeth cleaning may be performed during your first visit, or might be scheduled for a follow-up visit depending on the condition of your teeth and gums. Your first appointment will take between 1–1½ hours. We ask that patients under the age of 18 be accompanied by a parent or legal guardian.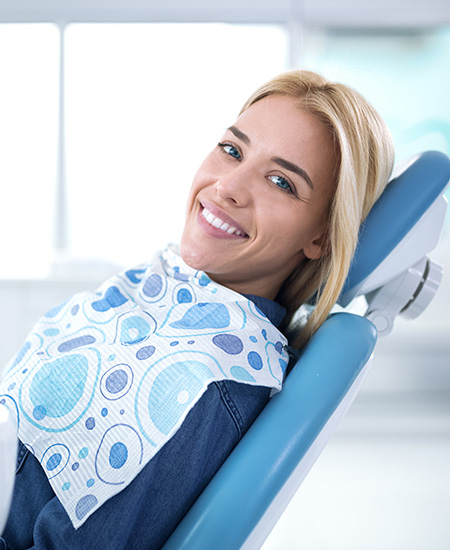 Dr. Ryan and his team are always friendly, knowledgeable, and skillful in their work. My previous experiences had mainly been with the hygienists, who are all excellent, but I had my first cavity and the procedure for a filling was nothing short of impressive. Quick and painless!
Definitely recommend Pike Creek Dental, exceptional service through out the entire practice I would describe myself as not the biggest fan of going to the dentist and I have no problem going here.