Family Dentistry
We work with our patients through all stages of life to meet their dental needs. Having one dental health provider for the whole family is not only more convenient for you, it also offers you the assurance of working with a trusted partner who knows you and your specific needs, concerns and preferences. Family block appointments are available for your convenience. 
From a toddler's first checkup to teeth implants or dentures for older adults, we are here for you.
Family Dentistry: Your family is our top concern
Children's Dental Care
Our dentists, hygienists and dental assistants work with children of all ages, from a child's first visit through adulthood. We know how to reassure nervous little ones and make them comfortable. So much so, that our parents say their children enjoy visiting the dentist!
The most important factor in minimizing the lifelong cost of dental care is to start good habits in your children from the earliest age possible, and for them to regularly see the dentist. Routine X-rays and dental checkups ensure that we find any cavities in their earlier stages, before they become costly problems.  And, when necessary, we fill cavities in a way that keeps your child safe, comfortable and relaxed.
As children age, we will advise you if there is a need for braces and will work with you to decide upon the best course of orthodontic treatment. When major orthodontic treatment is not needed, we also offer ClearCorrect, an invisible option to traditional braces. When major orthodontic treatment is needed, we can refer you to one of our trusted partners to help.
Adult Dental Care
The need for routine dental checkups and cleaning continues throughout life, and Pike Creek Dental provides care for adults of all ages. Adults get cavities, too, and they need routine X-rays to identify any cavities early on. Neglecting routine dental care can result in problems such as bad breath (often an indicator of a dental problem), cavities and gum disease. Untreated dental disease can lead to infection, damage to nerves or loss of teeth. Catching problems early is the most effective way to minimize your lifetime dental healthcare costs.
Fillings from childhood cavities may have deteriorated and need replacement with new fillings. Root canals are sometimes needed when a tooth becomes infected as a result of a deep cavity, a (visible or invisible) crack, a broken tooth or repeated dental treatments. Pike Creek Dental provides all of these essential services, so you can visit the family dentist that you know and trust for all these special needs.
Dental Care for Older Adults
Good oral hygiene and routine dental care allow people to maintain their natural teeth longer than ever before. Nonetheless, older adults have special dental health concerns. They might need crowns, dental implants, bridges or dentures.  Pike Creek Dental provides all of these essential services, so you can visit the family dentist that you know and trust for these special needs.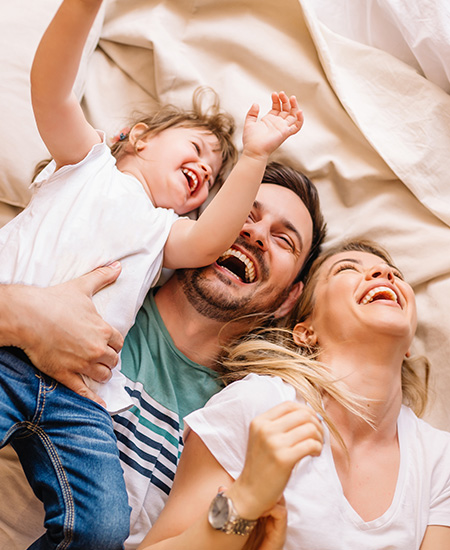 Dr. Ryan and his team are always friendly, knowledgeable, and skillful in their work. My previous experiences had mainly been with the hygienists, who are all excellent, but I had my first cavity and the procedure for a filling was nothing short of impressive. Quick and painless!
Definitely recommend Pike Creek Dental, exceptional service through out the entire practice I would describe myself as not the biggest fan of going to the dentist and I have no problem going here.