3Shape Trios Scanners
Say goodbye to a traditional impression with trays and materials in the patient's mouth
3Shape Trios Scanners
Modern technology is continually shaping the way that we approach and provide treatment. The TRIOS Scanner is one more way we ensure you have the best quality dental care.
Traditionally, dental impressions have required that we take a physical impression of your mouth that is then sent to a lab to create your crowns, appliances, clear aligners, etc. With the TRIOS scanner, we are able to scan the teeth and email the digital impression to our lab.
The scanner not only helps our doctors deliver high quality dentistry, but makes the impression process so simple. No more mess or gagging with the impression material. The scanner can be used on all ages and is one more tool to help us educate our patients.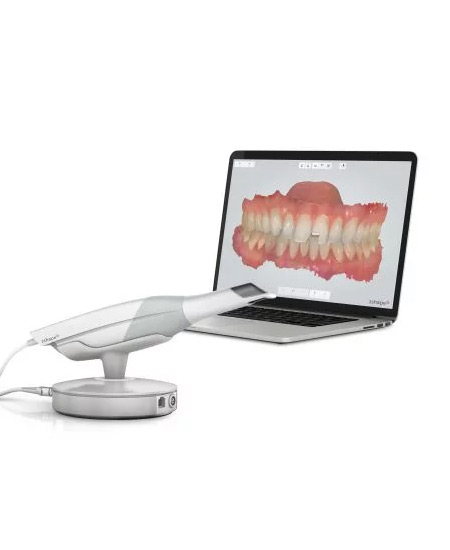 Dr. Ryan and his team are always friendly, knowledgeable, and skillful in their work. My previous experiences had mainly been with the hygienists, who are all excellent, but I had my first cavity and the procedure for a filling was nothing short of impressive. Quick and painless!
Definitely recommend Pike Creek Dental, exceptional service through out the entire practice I would describe myself as not the biggest fan of going to the dentist and I have no problem going here.