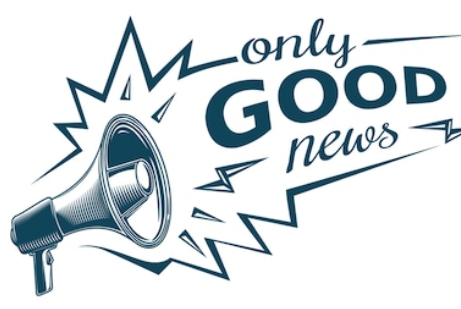 Pike Creek Dental is more than a "Dental Office", we truly want to enrich the community we are a part of and make our surroundings better! Here you will find news regarding our team, clients and more!
What is happening around Pike Creek Dental??
In the beginning of the month, our neighbors, Alpine and Rafetto, brought us a special treat to brighten our day and support local businesses! We were given a beautiful charcuterie board made by
www.thecuteincharcuterie.com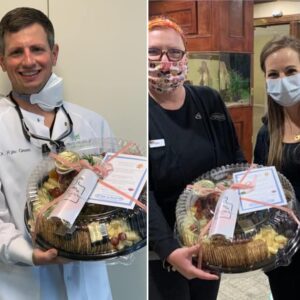 Pike Creek Dental celebrated so many wonderful birthdays in the month of October! Dr. Pike and our assistant Kristen shared a birthday in early October.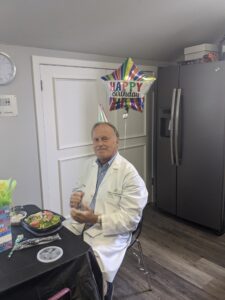 Our C.O.O., T.J. celebrated his birthday on the 19th of October.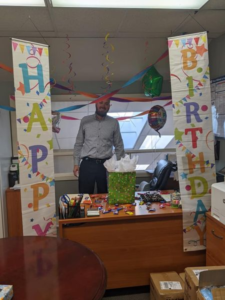 We also wished our hygienist Sarah, assistant Nicole, insurance coordinators Jaci and Lori, and front desk coordinator Andrea a happy birthday this month!
October 16th was Boss's Day! We celebrated together as a team Tuesday the 20th, so all  of our boss's could join the fun! A big thank you goes out to Dr. Ryan Robinson and Dr. Kyle Green for going above and beyond for all of your staff!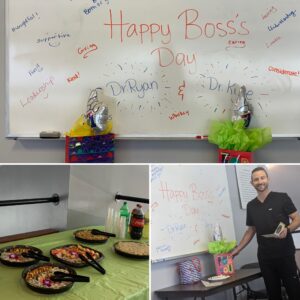 On Wednesday, October 21st we shut the office down for the day to have a fun filled staff retreat at Linvilla Orchards! It was a wonderful day filled with training, team bonding, lunch, awards, and of course, apple cider donuts and pumpkins!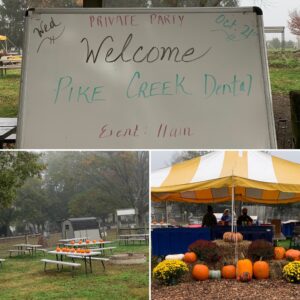 If you had an appointment during the month of October, you probably saw the office was decorated for the upcoming festivities! We had a fang-tastically good time celebrating Halloween in the office! Patients came dressed in their Halloween costumes, had their fangs cleaned, and grabbed a goodie-bag on their way out. Staff also participated in the fun with a Pike Creek Dental Costume Party!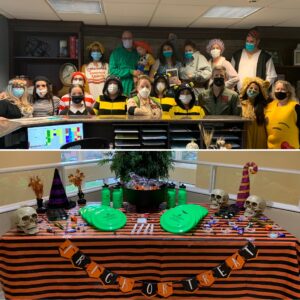 Contests:
In the month of October, we ran an in-office contest to guess the number of "Wicked Witch Teeth" in the jar.
 Our winner from suite 1 for an Amazon Gift Card was: Avery P.! 
Our winner from suite 2 for an Amazon Gift Card was: Dan C.! 
We also had a costume contest for our  littlest patients who came dressed in costume for their appointment.
 Suite 1 winner for a Dairy Queen Gift Card was: Natalie R.! 
Suite 2 winner for a Dairy Queen Gift Card was: Joshua S.! 
For the month of November, we will have a large  "Gratitude Pumpkin" on the front desk in each office. We are asking for our patients to write something that they are thankful for on the outside of the pumpkin. We would love to cover the pumpkin with positive words and to show how very lucky we all are here at Pike Creek Dental!
See Last Month and Previous News Letters, Click Below: