Payment, Financing, & Insurance
We understand that your primary goal is to receive excellent oral health care, that's why you come to Pike Creek Dental. But you also need to know about costs and what your insurance will cover. Our goal is to maximize your insurance benefits and make any remaining balance easily affordable.
Payment, Financing, & Insurance Information
Fees
We understand that our patients want to have smooth, predictable payment procedures when it comes to financing their dental care.
That's why we tell you up front what your costs will be for every appointment or procedure. Before you even come in for your treatment, we contact your insurance company to get pre-approval if necessary and an estimate of the costs for which you will be responsible. That's all you need to pay on the day of treatment.
Financing
We work with CareCredit to provide convenient options for our patients who want to finance their treatment. To learn more and apply for financing, visit CareCredit website.
Insurance
When it comes to insurance, Pike Creek Dental goes above and beyond. We employ an insurance coordinator specifically to deal with insurance matters for you.
We are a  participating provider with Delta Premiere and  Cigna PPO Dental Insurance.  We accept and submit all  insurance claims for you. If you have any questions, please reach out to our Insurance Coordinators directly.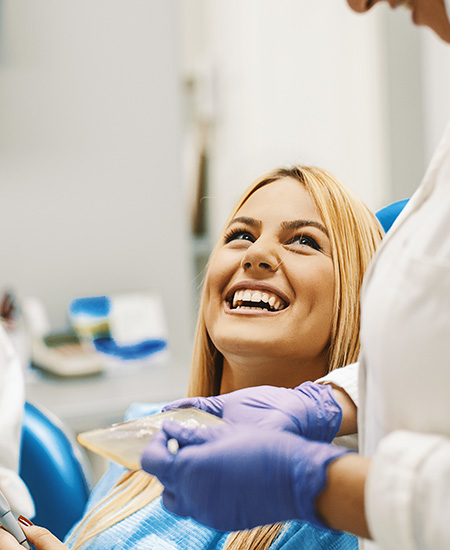 Dr. Ryan and his team are always friendly, knowledgeable, and skillful in their work. My previous experiences had mainly been with the hygienists, who are all excellent, but I had my first cavity and the procedure for a filling was nothing short of impressive. Quick and painless!
Definitely recommend Pike Creek Dental, exceptional service through out the entire practice I would describe myself as not the biggest fan of going to the dentist and I have no problem going here.