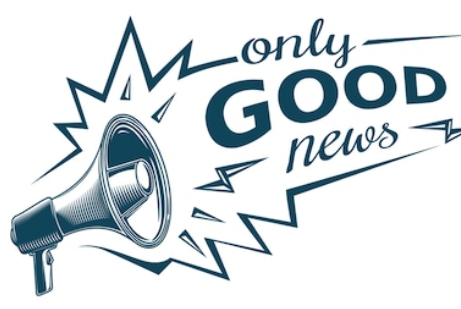 Pike Creek Dental is more than a "Dental Office", we truly want to enrich the community we are a part of and make our surroundings better! Here you will find news regarding our team, clients and more!
What is happening around Pike Creek Dental??
January 2022
Pike Creek Dental is proud to announce we have grown! Please give a warm welcome to Nancye, our dental assistant! Nancye comes to Pike Creek Dental with years of experience in the dental field. Nancye has a son and many fur babies.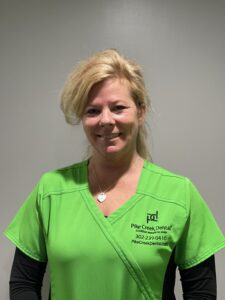 Construction is starting to wrap up here at Pike Creek Dental. The game room is coming along nicely! A few more finishing touches and we should be good to go for the next 50 years! Thank you for being patient as we continue to make Pike Creek Dental the state-of-the-art facility we all desire. 
GIVING Back is what WE Do!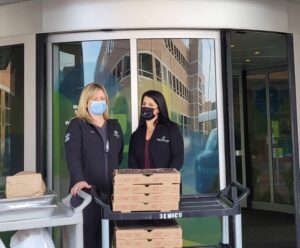 Our marketing director, Giovanna, and financial administrator, Penny made a special delivery on December 29th, 2021. Pike Creek Dental wanted to show how much we appreciate the staff at Christiana Hospital's NICU by delivering a beautiful lunch from Twist'd Tomato in Pike Creek. The nurses and staff were so grateful and loved ending the year on a positive note.
See what PCD Patients have to say about our Staff!!
From start to finish I was provided excellent treatment starting with making my appointment with Shannon at reception, my hygienist Christiana, and Dr. Kehrer. Was not rushed and was asked a very thorough set of questions about my dental history, and was provided with a very comprehensive explanation about the treatment I received today and possible treatments in the future. Although it was just my first visit I would rate this dental office the best I EVER had!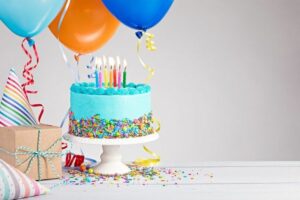 January Birthday and Anniversary Celebrations
1/7 – Lesa, our front desk coordinator will celebrate her 19th anniversary
1/14 – Dane, our Chief Financial Officer, will celebrate his 1 year anniversary
1/17 – Jill, our front desk treatment coordinator will celebrate her birthday
1/29 – Giovanna, our marketing coordinator, will celebrate her birthday
December WOW Winner!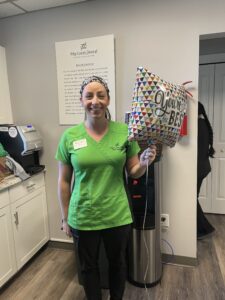 Every month our staff scans a QR Code and nominates a team member they see going above and beyond for a patient or another staff member. These nominations are then stored and hand-selected by Dr. Kyle Green. For the month of December, Kristin, our hygienist, was selected. Kristin was chosen for her welcoming attitude. Kristin had a patient with a disability and made sure their appointment went smoothly and everything was taken care of efficiently . 
Patient of the Month for December
As our 2021 year wraps up, we have one last patient of the month to honor. For the month of December, we selected Mr. S. Mr. S. has been a patient with Pike Creek Dental for many years! We appreciate your loyalty and look forward to continuing our relationship for years to come. Mr. S. was given a gift card to Redfire Grill, a Platinum Dining Group Restaurant. 
Did you know Pike Creek Dental offers an array of extra special treatments? 
If you are interested in Botox, Invisalign, or ZOOM whitening, make sure to call the office today! 
(302) 239-0410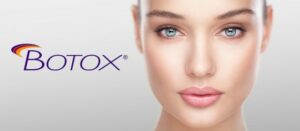 Botox treatments can become a man or woman's best friend! Treat wrinkles and crows feet around the eyes and forehead quickly and painlessly and look your most beautiful self with fast appointments and no down time!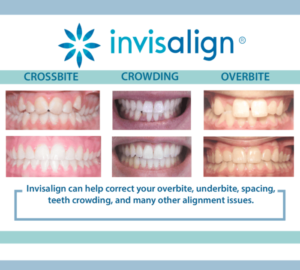 Invisalign is a wonderful alternative for adults who want to straighten their teeth quickly and successfully without having metal in their mouth. You will go from hiding your smile to 6 months later showing it off for the world to see.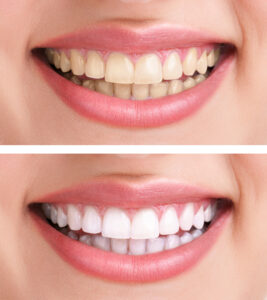 If you are unhappy with the color of your teeth and want to do something about it, ZOOM Whitening is for you! We offer both in-office ZOOM whitening or Take-Home ZOOM whitening trays. Both are a great option for making your teeth up to 8 shades whiter. 
See Last Month and Previous News Letters, Click Below: